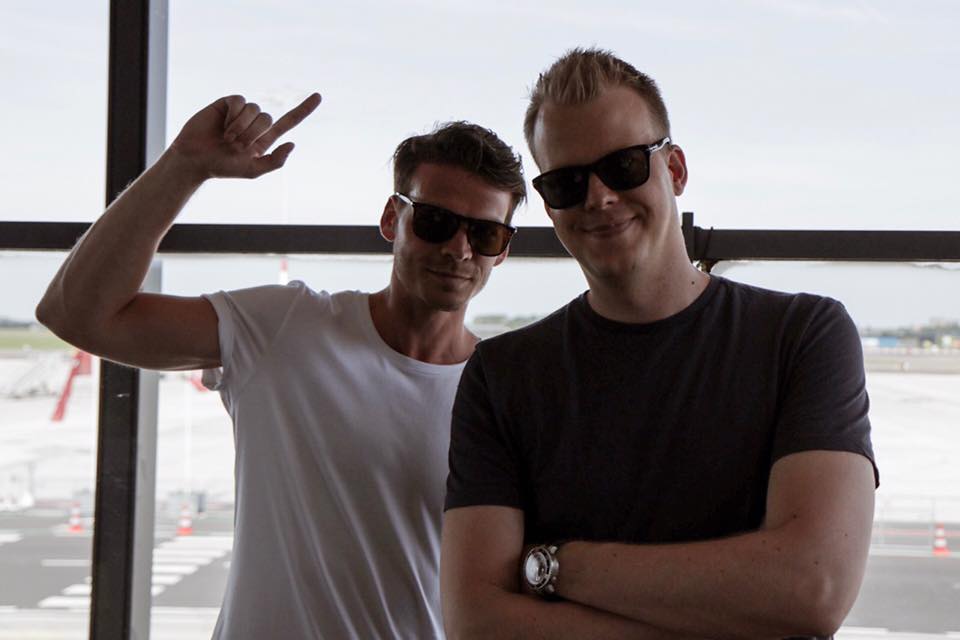 Label boss of "Statement Recordings", side kick of Trance legend Armin van Buuren who helps him with every A State of Trance episode, yes we are talking about none other than but Mr "Ruben de Ronde".
RODG on the other hand is an absolute brilliant and talented Trance & Progressives producer who is in the scene from quite a long time from now and as per Armin, as he quoted "One of the best producers of 2016".
They both were here for b2b performance at Enchanted Valley Carnival in Mumbai and Team EDMLI got a chance to speak with them in person.
For the record and to update you all, Ruben slipped off in his house earlier in the week when he was all set to perform in India due to slippery floor coz of snow fall in Amsterdam and in his absence RODG helped Armin for that episode of A State of Trance.
EDMLI – First of all, how are you after the fall that happened this week earlier?
Ruben – Aah, my back hurts, but yeah its getting better, taking a lot of pain killers though (laughs).
EDMLI – If we are not wrong you were here last with A State of Trance 700 Mumbai and also with EVC 2015, so how was the Trance Family India then and what are you expecting today?
Ruben – Yeah correct, Trance Family India was really really amazing and outstanding, and today its the first b2b with RODG in India so yeah lot many expectations and also i don't think the venue is same, but it looks magnificent.
EDMLI – When exactly you decide going b2b with each other and why?
RODG – Yeah, we got booking for A State of Trance 800 earlier this year and we are good friends from quite a long time, so we decided lets do it different, a fresh 60 minute set of completely brand and fresh new tunes, never heard before and right after that we got lot many booking requests for b2b shows (laughs).
EDMLI – If we are not wrong, you completed your album "Togetherr" within a very short span of time, how difficult / challenging it was?
Ruben & RODG – Yeah, (both laughs and thinks), we think it was a heavy period, busting our b**** off and finishing the entire album just in 3 months and to be honest it was hell lot of fun and it was really amazing.
EDMLI – You are the label boss of Statement Recordings and to be honest ESTIVA this year is really on fire with really countless singles, which other artists are you looking forward to the most ?
Ruben – Ahh, i try to create an aura of artists on my label so i am pretty much excited with the amount of releases on the label, really proud to have RODG on my label, (both laughs & RODG says Thanks man) and also i am really looking forward to artists like "Same K", "Lumisade", so yeah lets see.
EDMLI – This week you were on A State of Trance, how was it?
RODG – Yeah(laughs), i was scared, it was like Armin called me up in the morning, Ruben had a fall you have to help me out, you need to be side kick on the show (bites fingers and laughs), so said, yeah lets do it, but it was lot of fun but at the same time it was sad because the reason i was there that your best buddy is in the hospital so yeah we missed him a lot.
EDMLI – Any other plans for another b2b album??
Ruben & RODG – Never say Never, Never (both laughs)
Check out their first ever b2b set of completely fresh new tunes at A State of Trance 800 in Utrecht.
a state of tranceEnchanted Valley CarnivalRodgRuben de RondeTogetherr
Anjuna van Buuren