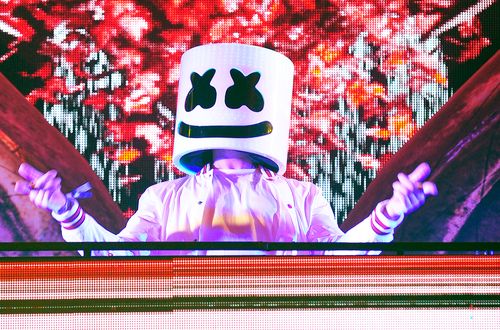 Looks like this week is full of surprise collaborations as after Calvin Harris and Sam Smith, it's Marshmello and British band Bastille who've come together for a chill down future bass track with mind blowing vocals and heart touching lyrics.
The track is named " Happier " and this massive collaboration revolves around the idea that sometimes loving someone requires that we step aside so that they can find happiness. Bastille singer  Dan Smith belts out his passions as he walks into sunset. Meanwhile, Marshmello and the band keep things moving toward the horizon with a musical foundation that promises you won't feel sad for long.
"We wrote 'Happier' last year and thought it would be great as a collaboration," explains Dan Smith. "We had a lot of fun working on it with Marshmello, who managed to find joy in the melancholy. It's always good to step into somebody else's world for a minute."
Lately Marshmello has been more integrated towards pop but his latest productions are reflecting his shift. This break-up song is one of the best tracks Marshmello has released lately and it surely has ' Radio-hit ' written all over it.
Check it out :
Purav Vyas