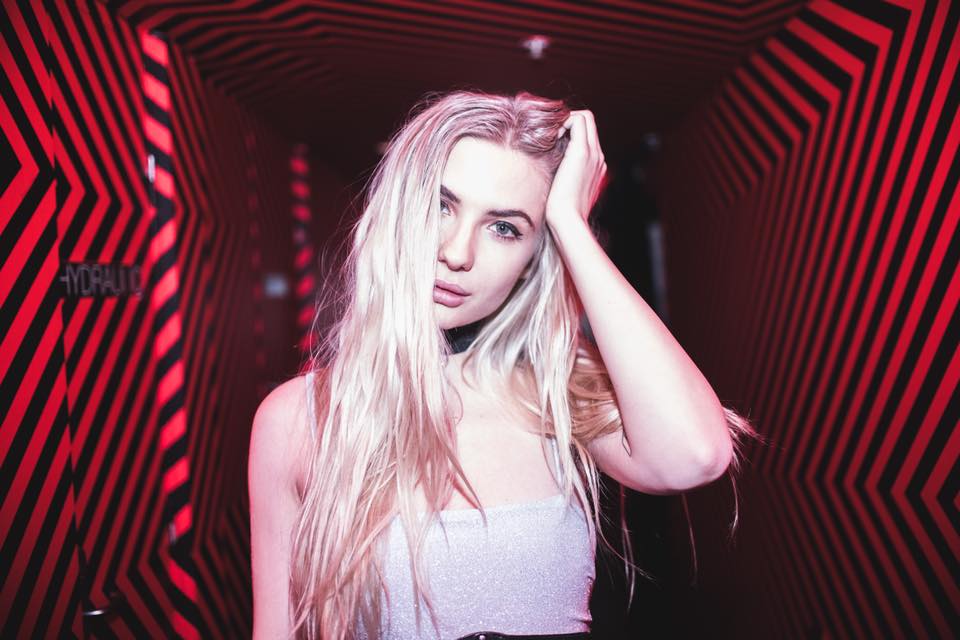 A fashion designer turned DJ and a rising act in the dance music scene, Lucille Croft has built up quite an impressive reputation. The model from Melbourne is making heads turn even more with her unique productions such as cosmic, loyal and more. She has played at most of the major festivals in Australia and she's been touring rigorously in the Asian circuit. She has also been one of the guest DJs for " It's The Ship ", Asia's largest electronic dance music cruise festival at sea. EDMLI got an opportunity to chat with her about her inspirations, her upcoming releases and her upcoming shows.
Check out our interview with Lucille Croft:
How are you?
I'm good! I just finished recording the latest episode of my podcast, and now need to pack for Asia tomorrow.
Q.1) You did a lot of gigs in Asia this Summer? How was your experience? What's coming next?
Well, I have quite a few coming up! This weekend I have show in Singapore, and then on Saturday I've got my debut at the incredible OMNIA in Bali! And then after that, I've got a pretty busy schedule of shows around Australia, before heading off to Singapore again for It's The Ship festival in November. I'm super keen to be on It's The Ship again, I've played on it twice now and it's been one of the most fun/exciting experiences I've had.
Q.2) One thing about ITS THE SHIP, you will never forget ?
That would be a tie between either breaking my foot on it two years ago (I slipped over while DJ'ing, and then spent the rest of my trip on crutches or being carried by the Mashd N Kutcher boys haha), or when this Australian guy came up to me last year and said
Q.3)Which artists do you want to collaborate with ?
Hah, I have a LONG list of artists I'd LOVE to collab with! My dream list includes acts like Tchami, Malaa, Joyryde, Skrillex, Gesaffelstein, Rezz, Matroda, Bijou… I could go on.
Q.4) What inspired you to start producing music?
I've always been REALLY obsessed with music. For me, I like to listen to it when I'm doing absolutely everything. Sometimes I won't get out of bed til I've found and put on the right song to set my mood for the day. When I started getting more into my DJ'ing I began to think about how cool it would be to create some of my own music to play, and I was lucky enough to have a bunch of incredibly talented producer friends who got me started/showed me some of the basics. I'm mostly self-taught though (with a LOT of help from Youtube tutorials)
Q.5) Can we expect you to drop some new tracks during your set at it's the ship ?
Yep! At the moment I've got 4 finished/unreleased IDs, plus currently working a remix for Tigerlily. By the time November comes around, I'll have nearly entire set ready to go of original music (plus some of my own edits), which seems pretty surreal – to play a whole set of my own music/edits.
Q.6) What's the craziest thing you've ever noticed or done at a festival?
Started a mosh pit in the crowd. I only tried it once, and didn't expect anyone to actually do it… but then 10 seconds after I said it on the mic the crowd actually made one, and it was the greatest thing ever.
Stream the guest mix she did for Rave Radio EP 119:
For more details about tickets of ITS THE SHIP 2018: https://www.itstheship.com/
Purav Vyas