ANGELZ, the uncrowned king of G-house has been making waves in the scene with a number of releases which are a proper culmination of grime, hip-hop & g-house. With a breakthrough hit "Hey Girl" on Tchami's label Confession, ANGELZ then went on to release several hit tracks on Confession, including "Devils" and "Love Language" with Tchami himself. Since bursting onto the scene in 2015, ANGELZ has held both fans and industry taste makers alike captivated with his sound & has became a household name in the G-House genre. He has also delivered some really dope Diplo & Friends guestmix on BBC & several Sirius XM guestmixes. Also earlier this he dropped his album titled 'ZZ'. Just a few days back he dropped the third part of his yearly series"Saint Thug" EP on his imprint Maison Sainte.
We caught up with the Canada based  DJ/Producer for a quick chat, check it out here:
1. At this moment, "ANGELZ " has became one of the biggest names in the scene with stunning bass house & G-house remixes & singles how do you feel ?
A: I've been working on perfecting my sound since I'm 12 years old. I still am working on it but it definitely is starting to feel like I'm at a point where I can do all the ideas in my head. The standout thing for me is how House is worldwide but still is kind of an underground thing in USA … Things are starting to shift and it now seems like everyone is a House head. Feels good to have stuck to my plan even when the Tropical House / Future Bass train was in full force.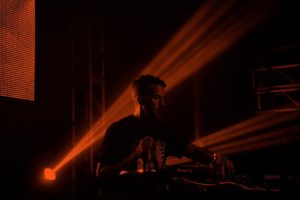 2. At a mere age of 15-years-old, Def Jam Records hired you as a producer and arranger can you share the story behind it?
A: I've always been good at reaching people on the internet. I was on MySpace super early and I quickly figured out most rappers ran their pages themselves. I started hitting up my favorite artists and one thing led to another , I started producing for my idols.
3. What are your views on the current electronic dance music scenario?
A: I love it, I can't wait for all the places in the world they are still on the heavy neon EDM start liking underground music. It's only a matter of time.
4. How would you describe your relationship with the prodigy Tchami?
A: He's definitely been a mentor to me. He gave me amazing opportunities and being on tour with him I was able to connect with him on a personal level and he's is one of the most down to earth person I know. He's very wise and also extremely knowledgeable about music.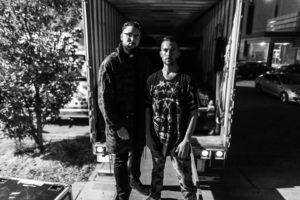 5. Which are your favorite G-house and Bass house acts?
A: SLATIN , Honey & Badger & Lucati would be 3 go-to guys right now.
6. Tell us a track which was released in 2018 & you would like to add the signature ANGELZ flip to it!
A: 2 weeks ago I would've told you Travis Scott's 'SICKO MODE' but then I did it. One song I've been wanting to flip is '824' by Ronny J. I really wish I had the stems for that one.

7. Can you share the process behind your recent release "Letter After F".
A: I've gotten deeper back into Tech House and back into studying it's nuances and this song is the result of me trying to do a massive peak time track. It builds so intensely then boom 'But You Gon Keep It G!" and the iconic sample that gets chopped out.
8. Which influences & impacts in your life are reflected on your "Saint Thug III" EP?
A: I took influences from UK house, bassline, tech house, deep house & then I put it in a bowl and sprinkled my magic sauce on it. It relates to my life because it's exactly what I wanted to do with the ANGELZ project, it's about exploring every variation of the four to the flour sound. The 'Saint Thug' series is always street themed and I try to bring the vibes of an an authentic hip hop record with the production of an authentic club record. I'm a hip hop fan and I care about having good verses flow & lyricism as much as I care about having a cool bass sound & a good mix.
9.Any message to the dance music community based in India?
A: House music is the most pure form of Dance music. It's the original form. All the Big Room stuff comes from House. I cannot wait for the day where I get to spread the underground vibes everywhere in India. I cannot wait to meet every listener I've had in India. Alot of my music is influenced by the vibes of your traditional music, I'm a HUGE fan of Bollywood music. Much love to all of you.
Chetan Dahake