39 Kingdom Share The Story Behind Their Moniker, Reveal An Upcoming Track Titled "Mumbai" And More
39 Kingdom is a Russian duo comprising of Sergey and Julia. They had their debut performance at the Sunburn Festival last week. This duo is certainly the next big thing to come out of Russia. They have shared stage with artists like Steve Aoki, Don Diablo, Danny Avila, Afrojack, R3hab, Danny Avila, Carl Nunes, Swanky Tunes etc. They have been stunning crowds across the globe with their eclectic live performances.
We had the opportunity to have a chat with them post their performance on Day 1 (29th December, 2018) at Sunburn Festival in Pune.
Here are a few excerpts from the interview:-
Q: You guys just played the mainstage of one of the biggest festivals in India. Tell us more about how your perception of the Indian crowd was?
A: The crowd was really good here. That's probably the best part about India. The people are always happy, they go crazy and they're always positive. So yeah the best part about this festival is the crowd.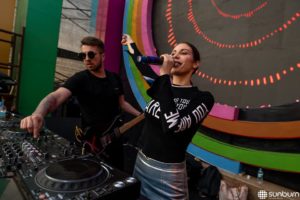 Q: Tell us more about how you prepare for your sets and what you do on stage?
A: Ours is a DJ set basically but it's more like a live performance because Julia also performs live vocals on the set. So the vocals bring in the live element.
Q: Who do you think made it big this year? Also what according to you guys is your best track?
A: I think Quintino did really good this year, also Kura & Vini Vici. It`s hard to tell what our best track is. I think we`re yet to do our best track.
Q: You guys did a release with Revealed Recordings, how does it feel to have a track featured on one of the biggest labels on the scene?
A: The track is called Call. That was the plan to have our music released on Revealed and we did. We have a few more coming up. We actually have an upcoming release which has an Índian flavour to it The track has been recorded, we're just yet to add some vocals to it.
Q: Who or what inspired you to get into music production?
A: We would say Calvin Harris inspired us a lot. Also Clean Bandit & Disclosure are really good.
Q: Tell us how you got the moniker 39 Kingdom?
A: We got the name from our hometown. It`s a mysterious place in Russia. We named our artist name after our kingdom (it is now a city). We aren`t living there anymore because it is too small but it is beautiful and we wanted the place to become kind of famous and hence the name 39 Kingdom.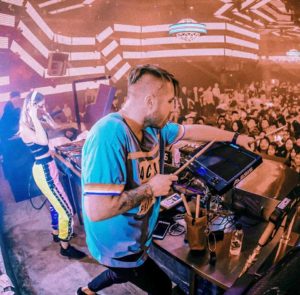 Q: Can you tell us anything about your favorite upcoming track?
A: We have an upcoming track titled Mumbai which is going to release on Armada music. We also have another track with the Indian vibe and one with a little Chinese flavour. So we have 3 or 4 releases to look forward to.