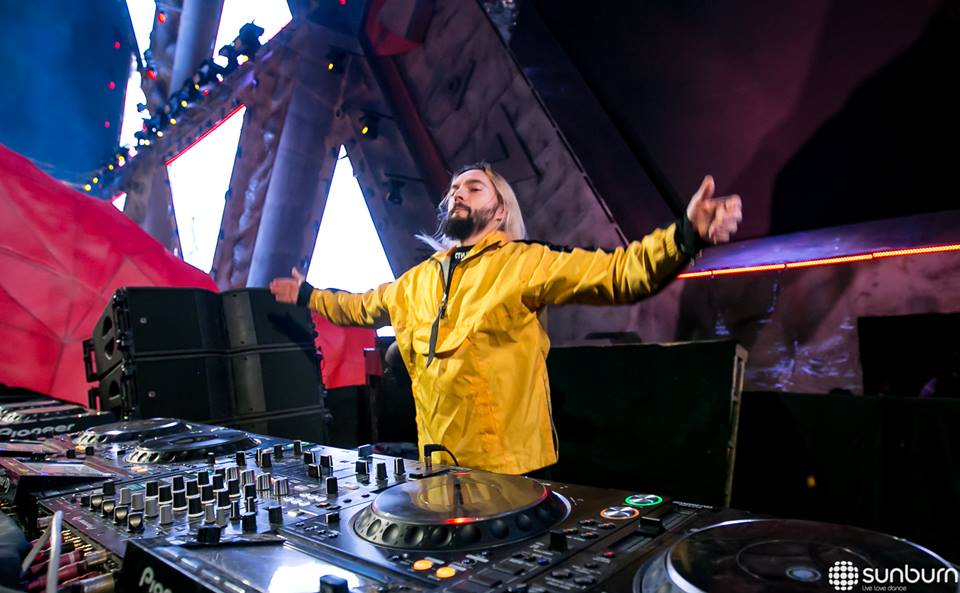 Swedish DJ/Producer Salvatore Ganacci over the years has taken the scene by a storm with his hard hitting releases and energetic performances across the globe. He has released a number of anthems alongside Sebastian Ingrosso, Dillon Francis, Jillionare and more. Back in 2018 at UMF's 20th Anniversary edition his official remix for the iconic single "Antidote"  was premiered  by Swedish House Mafia during the reunion set. Previously he has performed at Sunburn Festival on various occasions and like every time he delivered an amazing set at SUNBURN Festival 2018. We got to chat with the charismatic DJ/Producer after his set at the main stage of Salvatore Ganacci, check it out here:
1. Its good to have you again at SUNBURN Festival, how are you feeling?
Salvatore Ganacci: I'm feeling good man! Just got off the stage, once again it was amazing, yes it was nice.
2. So what influenced you to get into electronic music production?
Salvatore Ganacci: I always listened to music from the young age and it always helped me through my tougher times in my life so I started creating it, writing songs, doing melodies and stuff. Its just a way of expressing yourself.
3. Lets get back into flashback, can you share something about your debut release called" Fresh" alongside Jillionare and Sanjin?
Salvatore Ganacci: Yeah! It was my first track as Salvatore Ganacci and Jillionaire is a good friend of mine, Sanjin the third guy is my cousin. And yes we made up this song and it popped off resulting into a big moment in my career.
4. How do you produce your own signature sound that is an amazing fusion of dancehall, modern pop and bigroom?
Salvatore Ganacci: Well it was like dancehall, reggae which I started doing and so it was natural then electronic music has been always been into that overall. So when you think something like it would be cool to mix this together then just try it. If its nice its nice, if not its not. I think people should experiment more with their shows, music and everything. Just experiment and have fun!
5. Which artists made a big impact on your life?
Salvatore Ganacci: Well that's a good question! Swedish House Mafia of-course then Garmiani there are quite few. Then a couple of Balkan artists, I love folk music from various countries I love Indian music as well.
6. You have been to India number of times so what is your favorite Indian thing?
Salvatore Ganacci: Of-course Indian food then the people. I'm getting so much love here so its natural for me to come back because if theres love I always show love, its all about love and India is a place of love!
7. What can we expect from Salvatore Ganacci in 2019?
Salvatore Ganacci: You can expect a lot of new music as I said I'm gonna experiment a lot. Just gonna do a lot of creative stuff that comes out from my mind, I've been touring a lot. I have seen a lot of new places, people and now I just want to get into my head and put out all these ideas. I'm just gonna do lot of new stuff, so lot of creative stuff will be available in 2019.
Chetan Dahake