People say Trance Is A Feeling, it's true but for many its a saga of emotions, a genre which is way beyond all the imagination and boundaries, it inspires people, motivates, stay with them in good/bad times. With those feelings and emotions we have dug out few of the Trance artists who are blowing away with their sounds and 2019 is just a start. There are a number of talented Trance DJ/Producers in the industry who have been consistently releasing some really euphoric singles and have garnered heavy support from the top guns.
We compiled a list of those Trance acts which you need to check out right now as they are all set to dominate the year 2019 for sure with their music!
Lostly
Andre Frauenstein better known by his stage name Lostly, based in Germany is well known name in the world of Trance, his top notch productions really sets the dance floor on fire like Causeway, Colourways, Distant Shores, Inwaves etc  with a good support already from the likes of Armin van Buuren, Paul van Dyk, Paul Oakenfold, Aly & Fila to name a few.
Started DJing at just the age of 13 and over the years with his passion and love for music quickly moved in to perform at top festivals around the world like Love Parade (Essen) Germany (with a staggering 1.3m attendance) Luminosity Beach Festival, Color Festival, Decibel Festival, Nature One Festival and many many more, and of course solo album tours spanning across the continents and recently he did one of the discs out of 3 from Solarstone's Pure Trance Volume 7.
Seeing his production and remixing skills, even Trance legend Paul van Dyk couldn't resist himself to do an amazing collaboration, on Paul's latest album Music Rescues Me you can witness this beautiful and monstrous Trance floor banger.
Ciaran McAuley
One of Ireland's standalone Producer/DJ and earlier one half of renowned trance duo Walsh & McAuley, Ciaran has been responsible for some of the most scene-seizing music to arrive in the last half decade including productions like Watching Over Us, For Those Who Believe, Serengity, Corellia and his top notch remixes like he did for Ferry Corsten's album title Blueprint, Camelia – already a mighty collab between Aly & Fila and Ferry Corsten, Ciaran's remix on top of it is like cherry on a pie.
Ciaran's music is seeing regular support by every A list DJ on their weekly radio shows to their live performances at the biggest events around the globe, such as; Dreamstate, ASOT, Tomorrowland, Electronic Family, Creamfields, Ultra to just name a few.
Couple of months ago, Ciaran did absolutely fantastic job on the track Never Fade Away (Benthe), in memory of a 5 year old Dutch girl named Benthe who passed away due to rare disease and in the track you can easily feel the emotions.
Project 8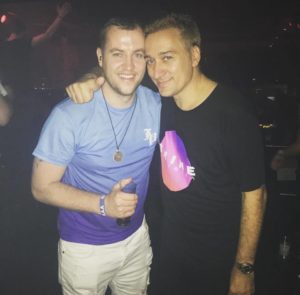 Shane Kinsella better known by his stage name as Project 8, from Dublin Ireland is known in the trance scene as dedicated Dj/producer & Sound designer who has been carving his name into the trance scene in Ireland and abroad!!!
His Tech trance and uplifting sounds got him singed to labels such as Subculture, Outburst, Damaged Recordings & Black hole recordings and few more.
With hits like "The man with no name", "Fading Away", "Reflux", "Questions", "Reset" and many more Shane is surely paving a strong path to his Trance & Uplifting journey and not to forget his track "Decipher" got featured on Armin van Buuren's Who's Afraid of 138 Compilation
Gaining support over the years from artists and legends like Armin van Burren, Giuseppe Ottaviani , John O Callaghan, Mark Sherry, Jordan Suckley , Ummet Ozcan and many more, he makes sure his productions never go out of his style, his latest collab with Paul van Dyk is purely a sign of it.
Factor B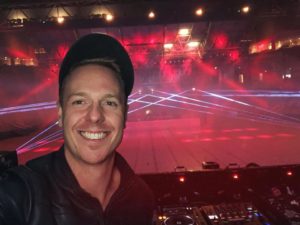 Brenden Blatt aka Factor B is a known name when it comes to the world of uplifting trance, Australia's own Brendan, his unique & classical styled productions have re-ignited trance purists across the world in big numbers, quickly establishing himself as one of the most sought after names in trance.
Whether it be his productions like Strandloper, Origins, Leave It All Behind or remixes like No Frontiers, Red Line Highway or Stay With Me, his style made him popular enough to tour across the globe at some of the world's biggest festivals and club events such as Tomorrowland, A State of Trance, Dreamstate & Gatecrasher to name just a few.
Over the years Brendan has firmly established himself as one of the fastest rising talents in the world of uplifting trance taking out the 'Best Newcomer' to trance in the 2016 Trance Podium awards. With continual support and praise from the biggest names in the business alongside a growing discography on labels such as Pure Trance, Future Sound of Egypt, Subculture & Amsterdam Trance with getting him popular across the globe.
Sam Laxton
One of the UK's fine talent with the likes of Armin Van Buuren, Aly & Fila, Paul Van Dyk and many more as continuous supporters of his tracks, Gareth Emery describes his sounds as "speaks to your soul".
Sam Laxton has grown to become one of the most exciting up and coming Trance artist and being called as a 'talented producer' by none other than Above & Beyond, Sam Laxton's rise to fame has been steep, boasting an ever-growing touring schedule and a constant stream of new releases supported by the worlds biggest artists.
His versatility as a producer has seen him signed on legendary labels such as Future Sound of Egypt, Black Hole Recordings, Enhanced Music and many more with hits like Never Alone Again, Lost & Found, All I need and Yana River to name a few.Fusing elements of Trance, Techno and other influences, Sam's sound can be defined as a gateway for the soul, pushing boundaries and cherishing nostalgia at the same time.
Anjuna van Buuren