Don't Let Daddy Know Amsterdam 2019 Transformed Ziggo Dome Into A Massive 2-Day Electronic Music Extravaganza
PHOTO CREDIT: Katarina Cvetko
Last weekend marked another celebration of Holland's favorite indoor festival. Don't Let Daddy Know returned to Amsterdam's Ziggo Dome and welcomed visitors from over 85 different countries. Thousands more tuned in online as the entire event was streamed live on Facebook. 15 of the biggest and best EDM acts came together and performed on a brand new stage, with top-notch visuals, mind-blowing light shows and more! 
FRIDAY
The event kicked off with Dutch DJ duo The Him, who opened up the stage with their infectious melodies and catchy remixes. Mike Williams kicked off the start of the impressive light show before Dimitri Vangelis & Wyman took over the stage with everyone's Swedish favorites. Headlining acts Afrojack and Tiësto performed their signature, iconic performances, which had the entire crowd singing along to every song, and dancing at every drop. Australian born DJ and musician Timmy Trumpet kept the party alive well into the early hours of the morning with his unmistakable sounds and infectious energy; before Headhunterz concluded the first day of action.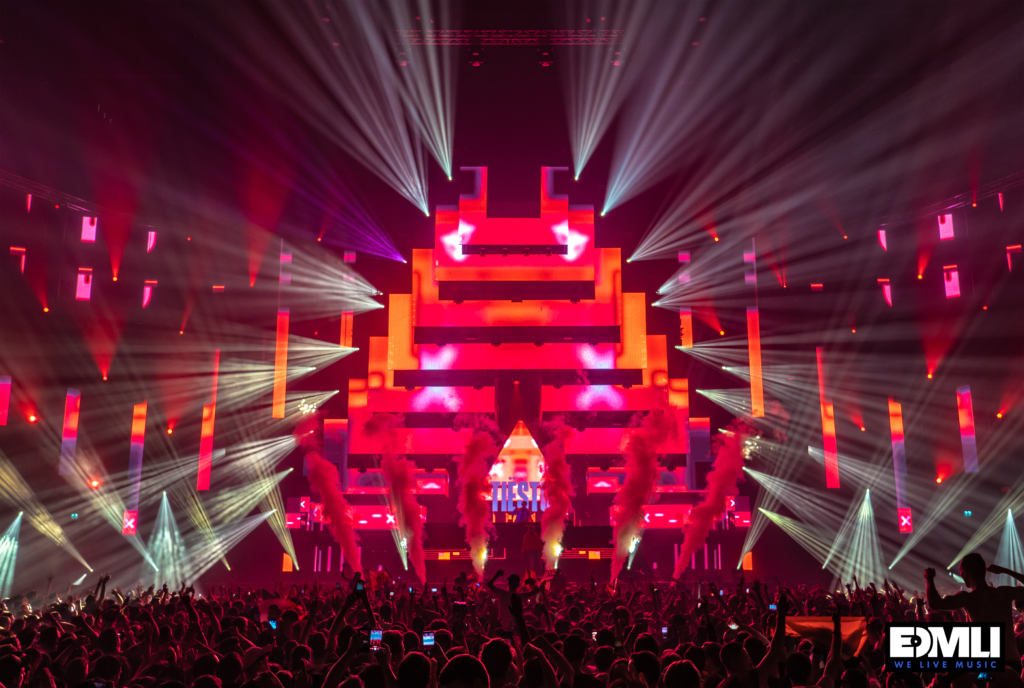 SATURDAY
Day two welcomed visitors back to the Dome with opening performances by Todd Helder and Third Party. DLDK resident and anthem maker Sem Vox performed everyone's favorite party tracks before special guests Sunnery James & Ryan Marciano treated the crowd to an hour of energetic house tracks. Fellow Dutch DJ and producer Don Diablo followed with a range of his most popular festival anthems. The entire dome was absolutely alive with 'Hexagonians' taking over the entire venue! Nicky Romero followed with a tracklist filled with crowd favorites, including plenty of collaborations and tributes to the late Avicii. Electro house DJ and producer Quintino kept the crowd alive with his brand new bangers before Belgian hardstyle hero Coone officially ended another chapter of DLDK.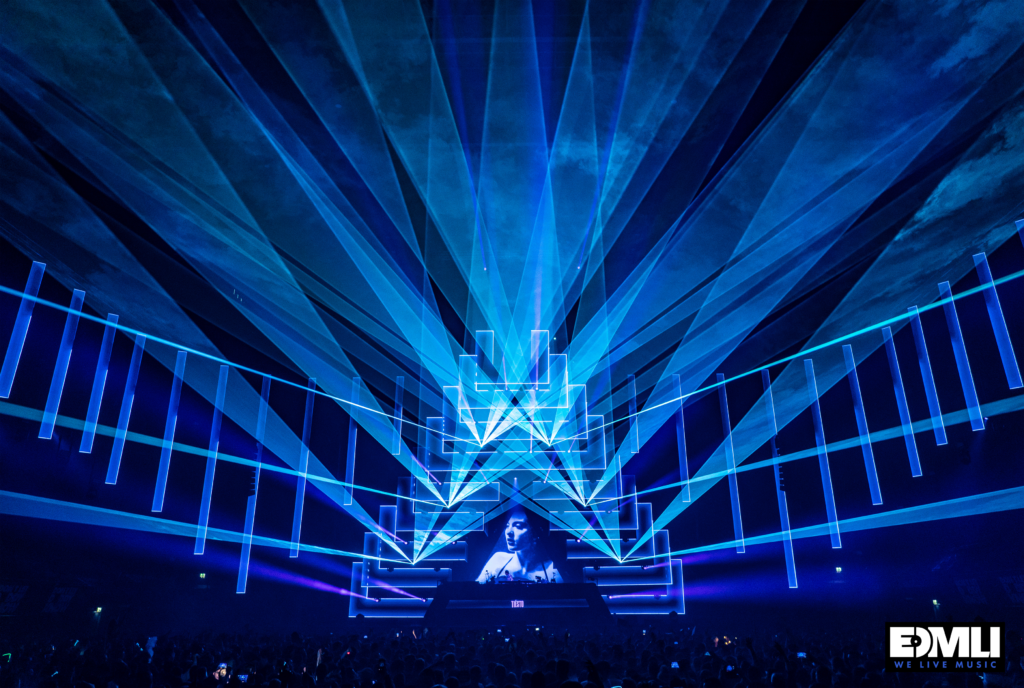 SPECIAL GUESTS
This year's special guest performance was by none other than Dutch duo Sunnery James & Ryan Marciano. The Amsterdam based duo have taken the world by storm with their unique sounds and electric energy. With an impressive discography ranging from chilled out summer classics to their fast-paced collaboration with Armin van Buuren, the entire performance was filled with energetic crowd favorites. I had the chance to catch up with Sunnery James & Ryan Marciano and talk about their performance:
"One hour for us, that was a challenge. We would love to play two hours at least but at shows like this, you can't refuse to play 60 minutes, you just have to put all your energy in! …The guys behind Don't Let Daddy Know are good friends of ours and asked us to come as a special guest so it was a big honour for us to do that, and in our home town Amsterdam, it was fun, it was good!"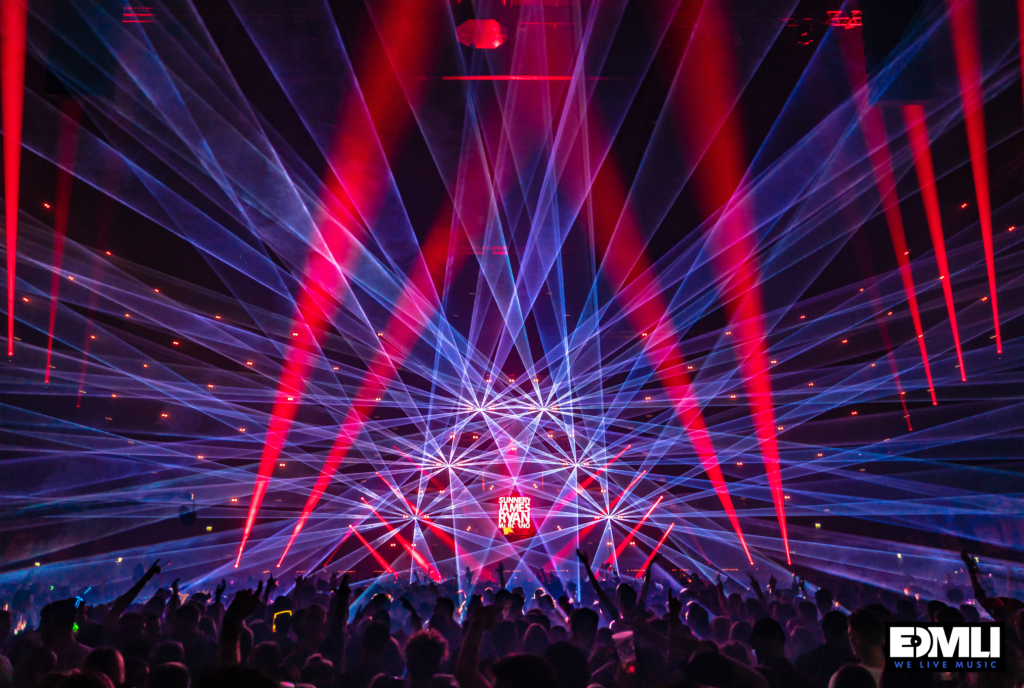 HARDSTYLE
The festival closed out each day with a special hardstyle act. Friday was closed out by the number one hardstyle DJ in the world, Headhunterz. The Dutch DJ and producer concluded the first night of madness with a fast-paced set filled with his most popular tracks, as well as recent mixes from fellow Dutch DJ Wildstylez and their alias Project One. The performance even included a special appearance from hardstyle's rising stars Sound Rush, who joined the legend on stage for their chart-topping collaborations and regularly occurring fortnite dance battles. The festival closed out on Saturday with Belgian DJ and producer Coone, who showcased 45 minutes of his most popular tracks and collaborations. The jaw-dropping light show complimented his heartfelt tracks perfectly, and made this my favorite performance of the entire weekend! 
After finally attending my very first Don't Let Daddy Know in Amsterdam, it's obvious to see why this event has grown to become one of the biggest in the world. The incredible lineup combined with an amazing production and diverse crowd made for an unforgettable weekend and I can't wait to return again next year! 
Preregister for #DLDK20 here and get access to the Early Bird Presale first!