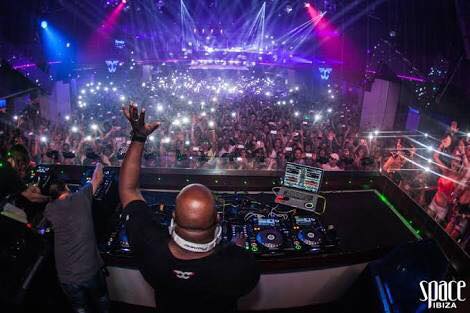 Carl Cox had talked about building a new Space Ibiza last month. He now reveals the full team that will work on making this plan a success.
He is set to collaborate with Pepe Rosello, the owner/founder of the original Space Ibiza. Dave Browning, an Ibiza promoter for the past decade and a half who works on Game over parties. Juan Arenas, Space Ibiza's manager for a decade before it shut in 2016.
Here's what Carl Cox had to say about this upcoming venture, "Space club Ibiza has always been my home for the last 20 years, and now to pave the new way for the future of Space is really exciting. Forming a partnership with Pepe, Juan, and Dave Browning, to run the newly formed team, feels solid in the way that we are a family team, and I feel we can bring everything back to where it belongs.
We already have some exciting news for next year, and we will tell you all more about that nearer the time. But for now I am very happy with my new role for Space, and I can happily fly the Space flag high."