New Delhi based act Sanjay Katoch better known by his stage name Kalpanik Bass is one of the most prolific artists to break through the Indian dance music scene. The young gun is all set to drop his debut album very soon, for now he has unveiled a stunning new single from the upcoming album called "Hyderabadi Biryani". His originals and live sets effortlessly blend across Bass-House,  Trap & Hip-Hop, Commercial Hits and his distinct understanding of dance floors, moods, trends and audiences ensures that he's just as comfortable playing arena-sized crowds and intimate nightclubs. An unparalleled stage presence and nearly a decade of experience make him stand out in the highly competitive dance music circuit. Kalpanik Bass is all set to make waves in the electronic music scene with his upcoming debut album titled "Indian Idiot".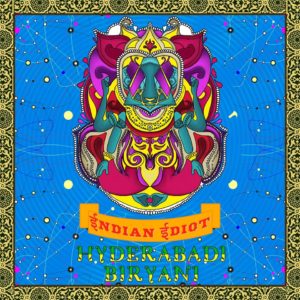 This brand new single is a perfect culmination of Indian elements and electronica. The track starts off with a classic Iktara sound, electronic guitar and vocal chops of "Hyderabadi Biryani" which ultimately lead you to the first drop of the track. The drop comes in with a catchy start "Paesh Hai Apke Liye Hyderabadi Biryani" and the beat goes boom! It has got a dope bassline with a furry of martial moombahton snares in the mid part of the track. Kalpanik Bass goes the psy-trance way in the second drop of the track, the second drop gives an instant adrenaline rush to the listener! Well this is just the first track off his album, next up he has got some dope collaboration from this album coming up.
Stream the track here:
Kalpanik Bass will be doing a special album showcase gig on 15th Dec at Hylife, Hyderabad. Get ready to catch the New Delhi based act bringing his infectious bass sounds to Sunburn Festival this month. Stay tuned as he drops the remaining bangers off his debut album.
Chetan Dahake