Sunnery James & Ryan Marciano Talk About Upcoming Shows, Ibiza Residency, New Music With Armin van Buuren & More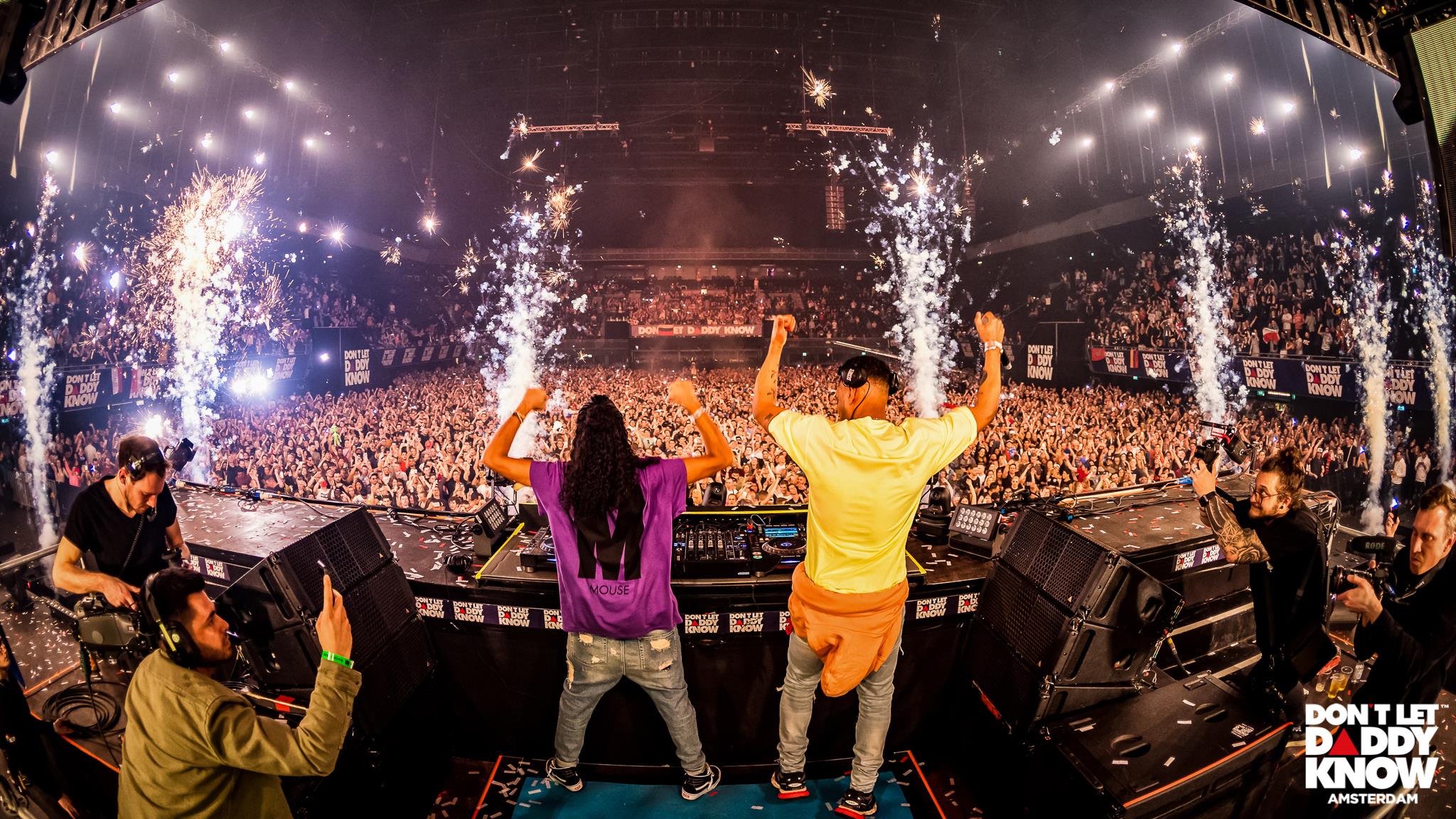 From the heart of electronic dance music, Sunnery James & Ryan Marciano are two of the many names on the elite list of Dutch talent. The Amsterdam based duo have been taking the biggest stages and crowds by storm, striking a chord in their home country and ultimately taking their electric energy worldwide! Whether it's the chilled out summer sounds of 'Savages' and 'Shameless', a catchy cross-genre collaboration with Armin van Buuren or the unique tribal sounds of 'Born Again', these guys have done it all.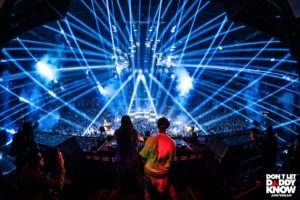 Sunnery James & Ryan Marciano were recently announced as the special guests at this year's edition of Don't Let Daddy Know; a two day indoor festival in Amsterdam. We had a chance to catch up with them after their performance and talk about everything from their upcoming residency in Ibiza to new music with Armin van Buuren and dive into Sunnery James' love for 'chocolate balls'! 
EDMLI: You guys just played the special guest set at DLDK, how do you feel about your performance tonight?
Sunnery James: I mean one hour for us, that was a challenge. We would love to play two hours at least but at shows like this, you can't refuse to play 60 minutes; you have to put all your energy in. Normally you want to build a whole set and this is just about energy; it's more like a showcase than a normal DJ set for us. But it was amazing! The guys behind Don't Let Daddy Know are good friends of ours and they asked us to come as a special guest so it was a big honor for us to do that; and in our home town Amsterdam, it was fun, it was good! 
Ryan Marciano: Maybe if you see the live stream, you can see us having a discussion like 'no I'm going to play this, no I'm going to play that, no I want to play this!' (haha) because we have to put all the tracks into one hour and normally we want to build into a DJ set but it was good, it was really nice! 
How does it feel to be playing in your home town in front of such a diverse crowd?
SJ: It's weird actually because normally when we come back to our home town, it's all Dutch people; and now you see people from England, Italy, even Sweden flying in and it's an international crowd in the Ziggo Dome. I mean you have to give props to our boys Alex and Essam who have been doing this for 8 years now. They started this big with big dreams and they're doing it worldwide right now! 
RM: We have a bunch of festivals in Holland, like… A LOT! But they're the only ones that are doing this; having people fly in just to see the artists.  
Last time we spoke to you guys, you were a couple of weeks out from your very own Sexy By Nature event in Rotterdam. Can you tell us about how that went? 
SJ: Ooh, crazy! We sold out in Rotterdam, it was really really busy; I think a little bit too busy, but it was good for it to be busy than to have zero people. The energy was next level! We played a lot of new tracks and people reacted really good with them so we're really happy with the concept. Like they're doing with Don't Let Daddy Know, we're trying to bring Sexy By Nature around the world so maybe one day, competing with Alex and Essam with Sexy By Nature or working together! (because we did a show together with them). Now good things, we're doing the weekly radio show with Sexy By Nature so we're building the brand really hard; it's good! 
You also mentioned previously that one of your highlights from 2018 was your Ibiza residency with Armin van Buuren and it's just been announced that you'll be returning again this summer. What is it about this residency at Hï that makes it so special? 
RM: Oh that was his highlight! My highlight was having our own Sexy By Nature tent at Tomorrowland and we did the main stage twice. That's a highlight in my life! 
SJ: The highlight for me was Hï Ibiza, I mean it was also his highlight too but he just wanted to put Sexy By Nature out there again! Armin, Sunnery, and Ryan; if you look at it from the outside, I would think: What the fuck? How could this work? Trance meets house, how do you do this? But he asked us two years ago 'guys, I'm doing this show in Ibiza and we have a big club room at Hï, do you want to join us' and we were like… how? And so we said let's do it, let's make it work and we did. 
RM: Then we did the club together and he was like 'let's make a track together!', and I was like… this is nuts, it's impossible! 
SJ: To be honest, to work with Armin, he's really professional. We went into the studio and he said 'listen, whatever you feel, don't hesitate just go in and do what you feel and we'll only finish the track if you guys are happy with it and I'm happy with it'. To be honest, within two or three hours, the track was there. 
RM: It's quite easy to work with an artist like that! 
SJ: It's funny because he made the beat section and we did the melody, and people think it was the other way around! So it was a good thing. 
Can we expect another collaboration with Armin van Buuren any time soon? 
SJ: I won't say 'no', but I don't know when, but we speak and we're talking about it. We're both busy but we're talking about it. I think so! Probably yes.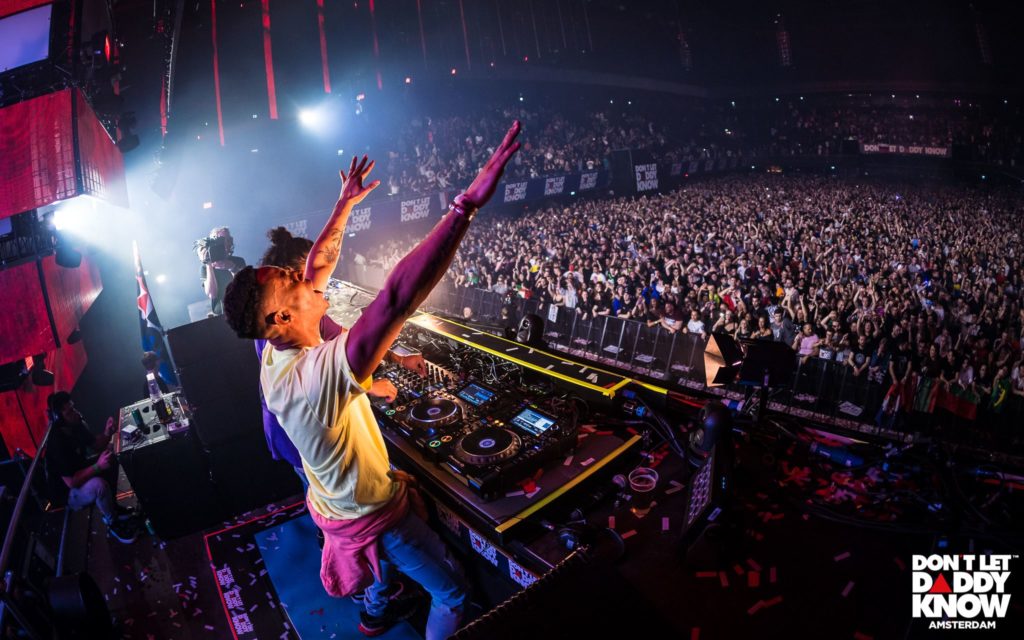 So the very first edition of Tomorrowland Winter is coming up in a couple of weeks and you two will be playing on both the Thursday and Friday. How are you feeling about this massive new event? Do you have anything special prepared? 
RM: Well, I have my snowboard ready! 
SJ: We love snowboarding and we love the mountains! Special – we have new tracks, a new remix. I mean for everyone it's a new thing, even with the guys from Tomorrowland, they've never done something like that so big in the mountains. I think nobody's prepared, and that's the fun part of it. Everything is new and it's going to be a lot of fun I think; we're really excited about it. 
Aside from this, do you have any big festivals or shows planned in the upcoming months? 
SJ: Yes, Sexy By Nature at Mysteryland and Tomorrowland, EDC, Ultra! Ultra and Miami Music Week. These kinds of shows are the shows you're dreaming of so we're very happy and blessed that we can play these big shows.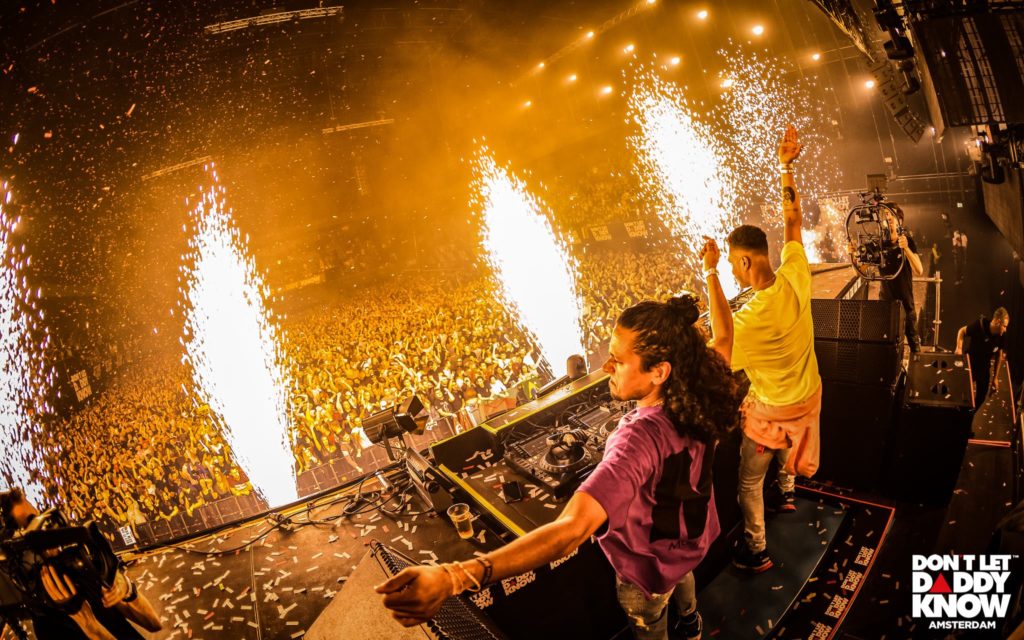 You released your very first track for 2019 called 'Shameless' about a week ago, what inspired you to collaborate with Bruno Martini and Mayra again and produce this track?
SJ: We love Brazil, and it all started in Brazil; Bruno Martini and Mayra are from Brazil. We've been going there for a few years now, we work with a promoter over there and he put us in contact with them. We went into the studio and the chemistry between us was amazing. I mean, he can play guitar, piano, so whatever beats we gave to him, he built them into this track, this song; and we never had that. 
RM: He's like a real musician! 
SJ: Yeah! So we gave him all these beats and arrangements and he just built on them and that's it! It was really easy so it's probably not the last time we'll be working with Bruno Martini and Mayra. It's the second track and it's doing really well!
What can we expect to see from you in the upcoming year? 
SJ: A lot of new music, a lot of big shows, a lot of energy-
RM: A lot of shows in Ibiza! 
SJ: Just a lot of fun! And I mean, that's what we're doing; we're having a lot of fun and we feel really blessed that we can do what we like. So a lot of positive energy! 
Bonus Question: Do you have anything interesting or unusual on your tour rider? 
RM: I have my hair bands, that's something that no one has. 
SJ: Actually I have to put something in as well, maybe a nose band? 
RM: Doesn't exist! 
SJ: I mean, I have my chocolate always.
RM: Which ones?
SJ: Balls. 
RM: Which ones?
SJ: The chocolate ones! Ferrero Rocher, it's the balls with Nutella in it, it's amazing! 
RM: No but it's horrible because people walk in our dressing room like 'oh what is this?' and I'm like… no, it's not mine, it's his! 
SJ: My chocolate balls. 
RM: You like chocolate balls?
SJ: I like chocolate balls! 
Stream Sunnery James & Ryan Marciano's latest single 'Shameless' below and keep up to date with them on Facebook and Instagram!