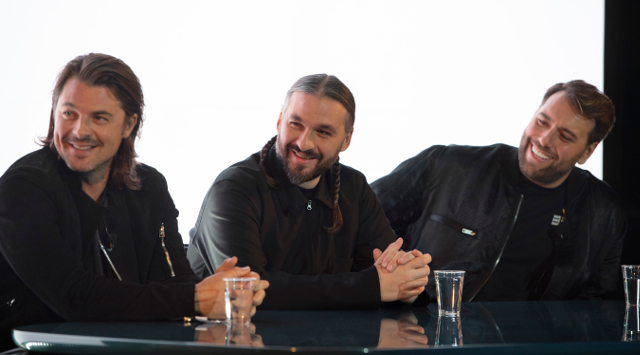 Swedish House Mafia has officially revealed that they will be hosting a FILM & PHOTOGRAPHY EXHIBITION in Stockholm. They will be launching an exhibition "Swedish House Mafia – Purgatorium",  their work with artist Alexander Wessely. This exhibition will be opened at  Stockholm's center for contemporary photography, Fotografisk. The art exhibition will be hosted ahead of their reunion shows at the Tele2 Arena in Stockholm over May 2, 3, and 4.
View this post on Instagram
Swedish House Mafia stated:
"Alexander has been able to follow our journey like no-one else could. He sees, hears and interprets everything that we do, visually. His incredibly strong aesthetics are very near to our hearts and mirrors the journey of life almost perfectly"
The exhibition will portray the superstars' journey from the split at Ultra 2013 to their reunion at Ultra 2018. The art show will be having twelve pictures and a film projected on the walls.
30.4 – 5.5 2019 pic.twitter.com/hv6Ewpp67h

— Swedish House Mafia (@swedishousemfia) April 14, 2019
"Swedish House Mafia – Purgatorium" will be held at Fotografiska, Stockholm on April 30 – May 5, 2019.
Chetan Dahake