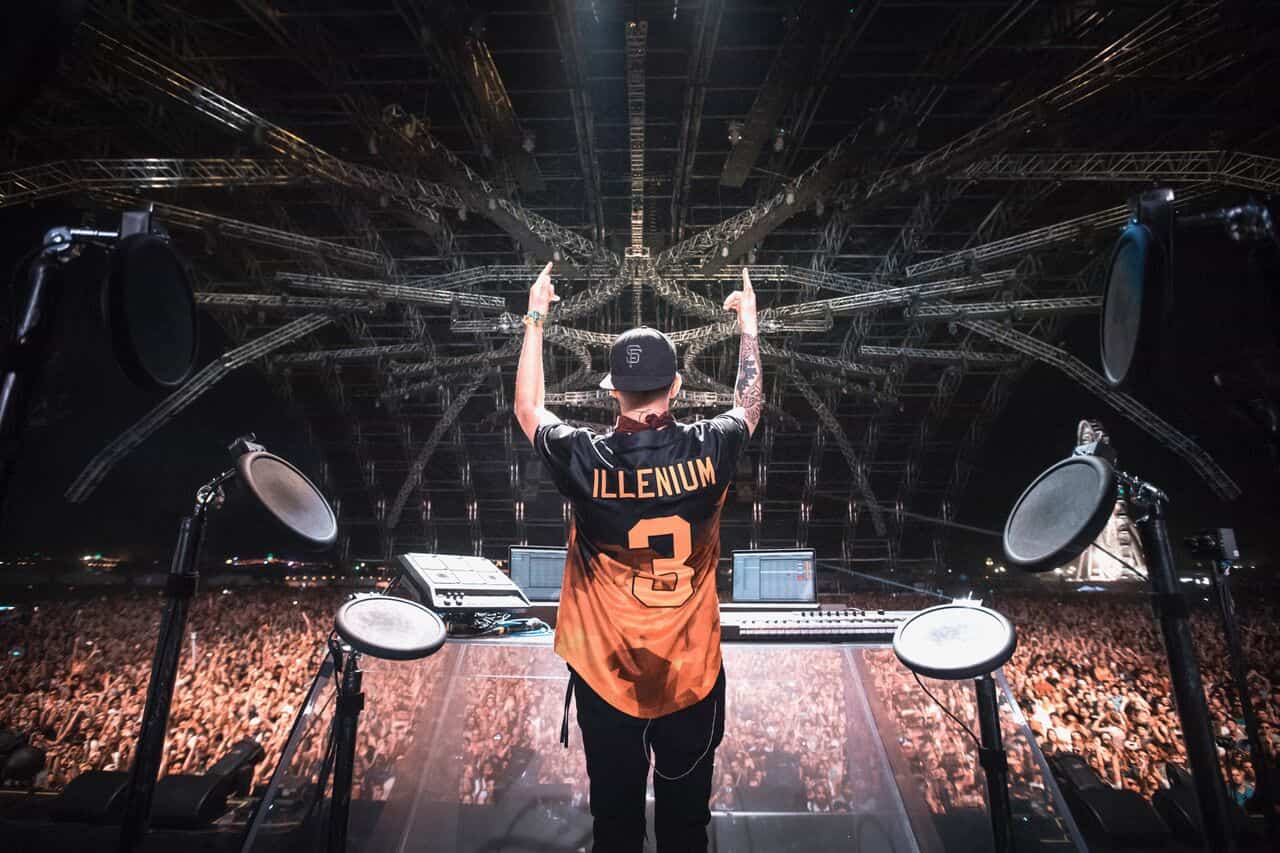 If you remember that goosebumps moment when Illenium performed the live edit of his euphoric tune  'Sound of Where'd U Go' for the first time at this year's Coachella Valley Music and Arts Festival, so now the wait is over as the titans Illenium, Said The Sky & 1788-L have finally released the edit! Back in the month of April, Illenium revealed that Coachella attendees would be the first to hear an unreleased VIP edit and collaborative track with longtime friend Said The Sky, and mysterious new electronic artist 1788-L. The track turned heads, eyes, and ears, and led fans into a frenzy, many of whom scoured the web to find the unreleased edit. The trio have decided to treat their devoted fans by delivering the official version of the mashup titled 'Sound of Where'd U Go'.
Check out the clip when Illenium dropped this tune for the very first time :
This edit includes elements of the Kerli featured, 'Sound Of Walking Away' and Illenium's collaborative track with Said The Sky, 'Where'd U Go'. Illenium and Said The Sky call upon 1788-L to assist in crafting a heavy dubstep-infused drop, providing a refreshing change of pace from the soothing melodic soundscape. 1788-L, who has gained considerable traction after only a handful of releases, injects the powerful mashup of records with a heavy and exhilarating bass element, giving the edit a hard-hitting and distinct live feel. The final product is a multifaceted track that had the Coachella 2018 crowd, and fans across the world in awe.
Stream it here:
Chetan Dahake