UNTOLD Festival is the largest annual EDM festival held in Romania. Its increasing popularity has been heavily driven by their superstar lineups and mega productions, attracting fans across the globe.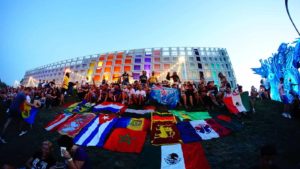 355,000 music lovers attended the 2018 UNTOLD Festival to have a once in a lifetime experience. This year's theme "Wolf Spirit", was held in the Central Park of Cluj-Napoca from 2 to 5 August 2018. Cluj-Napoca, also known as Transylvania the Dracula Land, transforms into what is referred to as "The World Capital Of Night And Magic" during the UNTOLD Festival.
With my 15 years of music festival experience, the UNTOLD Festival is like none-other. A mind blowing 4 x 19 hour day event filled with food stalls, parades and performances to keep you entertained. I couldn't go passed the VIP pass giving me access to express entry with no lines, VIPs only bars, seating areas, credit top up booths as well as toilets with little to no wait in line. These additional options definitely made my experience more enjoyable.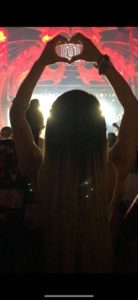 The event boasted over 9 amazing stages covering over 260 acts showcasing massive headliners on the Main Stage (inside the 30,000 seater Cluj Arena stadium) this year. Headline acts cover: The Prodigy, Armin Van Buuren, Black eyed peas, Steve Aoki, Oliver Heldens, Diplo, Afrojack, Dimitri Vegas & Like Mike, Bonobo, Jason Derulo, Tiesto and The Chainsmokers to deliver an unforgettable experience.
UNTOLD's main stage was dominated by EDM, but still catered for those who love electronic, techno and drum and bass music. This year's festival gave a special bonus to trance lovers by dedicating a Trance Stage featuring 27 best trance acts including: Bryan Kearney, Ferry Corsten, Gareth Emery, Markus Schulz, Marlo, Orjan Nielsen, Ruben De Ronde, Simon Patterson, The Thrillseekers & Will Atkinson.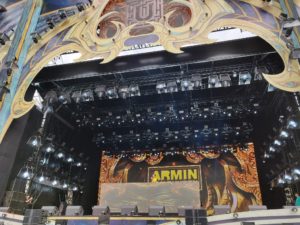 The third edition of UNTOLD in 2017 was a tough act to follow after EDM legend Armin Van Buuren played an extended 5.5 hour set bringing not only the crowd, but himself to tears. Armin this year had decided to play an incredible 7 hour set – keeping his fans totally engaged and in total awe the entire time with his magic. He closed his set with one of his signature tracks Sunny Days, and once again had himself and the fans in tears when he hugs the crowds towards the end. Armin shared in a heartfelt post following his Untold 2018 experience, "Couldn't do this without you guys, thanks a million!"
Untold Festival has the best crowd in the world and has been the craziest and best experience of my life. I've been broken down in tears many times with emotion overloads along the way by fantastic & mesmerizing performances from great artists, great people whom I met and the opportunity I had to explore more than just the festival itself.
UNTOLD 2019, I CAN'T WAIT TO BE BACK!
Candy L