Romania brings in the scene of festivals one more festival that announces its next edition. With a line-up full of great festivals, Summer Well being one of them, it's possible you may change your trips to Romania. Taking place near Bucharest, Summer Well Festival offers you the time of your life. Between small walks around the Stirbey Domain and different artists each performing at their peak performance, the festival offers you the chance to relax and watch stunning arts. If it's not your first year at Summer Well, you sure remember the lake with the fantastic animations creating the illusion of a misleading nature.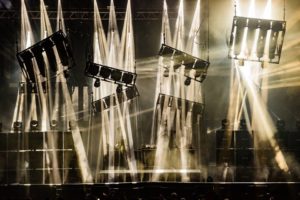 After 5 years, The 1975 are back, and they will be headliners for Summer Well 2019 ready to make our stay an unforgettable experience. Pale Waves is our next 'wow' in the line-up, an original indie band from Manchester, being in the 5th place on BBC Sound of 2018. Tender, will be another surprise for us, because it's their first time in Romania. If you aren't convinced yet, Summer Well also announced The National, Maribou State, Black Honey and many more to come.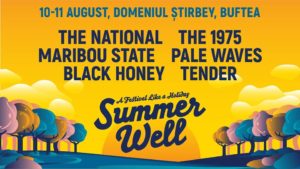 Since the festival is in continuous development and they continue to overwhelm us, we are sure that the next year edition will make your stay an unique experience. Tickets are up for 295 lei+6% booking fees, for 2 day pass. Make your way to the festival and let it guide you into our Summer Well fairytale.
Summer Well Festival 2019 is set to take place from 9-11 August 2019 in Buftea, Romania.
Grab your Tickets here!
Oana