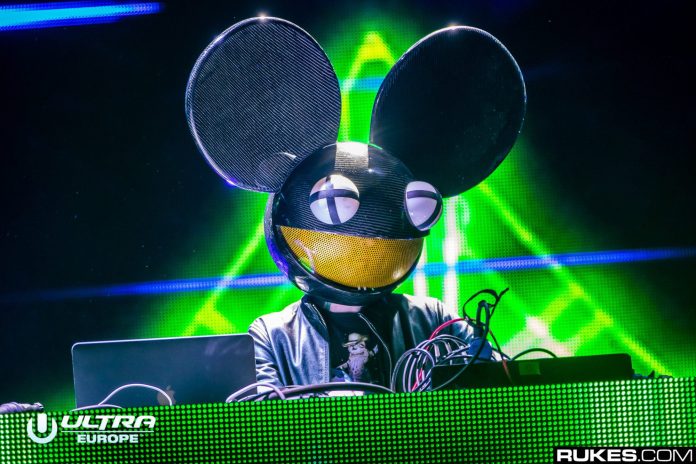 Its Joel's birthday today! The Canadian DJ/Producer who has played an important role in shaping the electronic music scene with a number of iconic releases such as Strobe, Avaritia & more. deadmau5 has embraced the scene with his euphoric albums such as ×4=12, For Lack Of A Better Name and Random Album Title. The icon back in 2012 at the 54th annual Grammy Awards gave a monumental performance as part of the prestigious ceremony's first-ever telecast celebrating electronic music. Over the years the legend has surprised the world with his stunning performances across the globe. 2019 is going to be really big for him as he gears up for the debut of his brand new CUBE 3.0 stage at Ultra's 21st edition, The Canadian legend turns 38 today, so we compiled a list of his 9 productions which have been prominent in the scene over the years and will never get old!
Here are 9 of his best productions which every electronic music fanatic grew up listening to:
1.deadmau5 feat. Chris James – The Veldt
2.deadmau5 ft Rob Swire – Ghosts 'n' Stuff
3.deadmau5 – Strobe

4.deadmau5 – Some Chords

5.deadmau5 – Avaritia
6. deadmau5 – Sometimes Things Get, Whatever

7.deadmau5 – Alone With You

8. deadmau5 – Raise Your Weapon

9. deadmau5 – Sofi Needs a Ladder
We wish deadmau5 a very Happy Birthday!
Chetan Dahake