DOMBRESKY Talks About His Recent Single, Favorite Album, Role Of Confession Imprint In His Career & More
DOMBRESKY, the French DJ/Producer has made waves in the electronic music industry with his dynamic and energetic brand of house music. Back in 2015, he was discovered by  A-Trak and later on he dropped an official remix for A-Trak 's "We All Fall Down". DOMBRESKY has previously collaborated with his French colleagues & global stars TCHAMI, MALAA, & more for a number of hard-hitting groovy tunes. For over the years he has been consistently dropping a number of bombs on prolific record labels such as Mad Decent, Confession, Insomniac Records, Fool's Gold Records to name a few. If you're a dance music fanatic you'll sure know his tune called  "Utopia" which has been an important part of many DJ's sets till date. With releasing a number of stunning singles, collaborations, he has remixed the likes of A-Trak, Asap Rocky, Alessia Cara and more. The French genius has performed across a number of major electronic music gatherings such as Hard Summer, EDC Las Vegas, Nocturnal Wonderland, Holy Ship to name a few.
He recently dropped his feel-good new single "Soul Sacrifice." It has a saxophone instrumental which leads the way on this jazz-influenced track, which is then effortlessly paired with uptempo basslines to exemplify Dombresky's signature groovy house sound. We got an amazing opportunity to chat with DOMBRESKY where he talked about his recent single, upcoming collaborations and much more.
Check out the interview below:
1. You recently dropped a new single called "Soul Sacrifice" which is an amazing culmination of jazz and house. Can you share more info about the creative process behind this tune or maybe some influences ?
D: Surprisingly enough this track came so easy to me. De La Soul and trumpets of the 90s are something that have always inspired me so the combination of the two came together very nicely. It was something that I wanted to incorporate into the energy of my music.
2. How did Tchami's imprint 'Confession" helped you to rise in your career as you have previously released a solid number of great tracks on that record label?
D: It was very much timing since the "Confession" label at its core is a tasteful house label. It was a great stepping stone for my career as I have evolved my sound from "Utopia" & "Wait" to what I am making now.
3. Thoughts on House music in general moving into 2019, what artists are inspiring you currently and, you think, are pushing the sound forward?
D: Personally, I love the music that is coming out now. I'm loving a lot of Solardo, Jamie Jones, and Patrick Topping currently. This is the one genre that has been around for so long and will continue to stay and be a driving force of electronic music.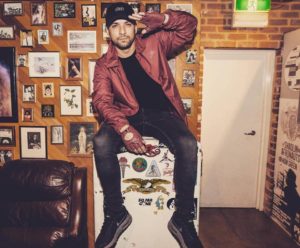 4. In 2018 you toured a lot, performed at many major electronic music festivals and prominent clubs. Which performances were the most memorable ones?
D: The most memorable one was EDC Vegas, specifically at the Stereo Bloom stage. My music felt at home on that stage. Sometimes at festival sets there can be this disconnect between the artist and fans because the stage may be too big but at StereoBloom it was almost like the fans and me met in the middle and we had chemistry. When you can have that club vibe at a festival, its intimate and so memorable.
5. What was the first album you ever bought?
D: I was a drummer at the time when I bought my first album and the drummer of Jamiroquai had this funky vibe that I was in awe of. I would listen to it on repeat and try to replicate his moves. The title of the first album was "Jamiroquais Emergency On Planet Earth"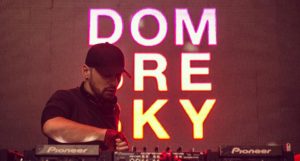 6. What are your plans for 2019, any new collaborations, remixes?
D: 2019 has been incredible so far and is shaping up to continue that way. To start, being on Ultra is huge for me. I have started headlining clubs all over the United States including a residency at the famous Sound Bar in Chicago. I'm putting out some new singles and collabs that I am really excited about.
ULTRA 2019 – Worldwide Stage 🚀 pic.twitter.com/PLJr3ZWrsM

— Dombresky (@Dombresky) February 7, 2019
7. Any special message to your fanbase in India?
D: India, I have all the love in the world for you. I can see Dombresky in the near future visiting your beautiful country.
Make sure you keep an eye on the French genius as he dominates 2019 like anything with his amazing releases!
Follow Dombresky on Social Media Handles:
Chetan Dahake