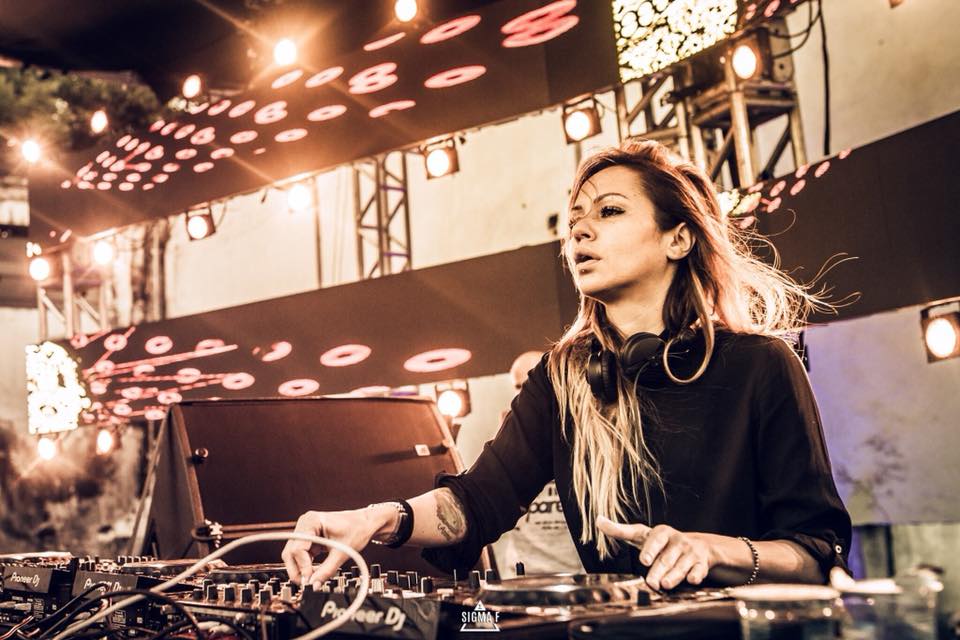 Deborah De Luca is one of the major names in the underground scene who has experience of a decade n the music industry. Last year, she released her debut album Ten dedicated to 10th anniversary of her music career. She has made a mark in the electronic music scene with her signature good fusion of hard techno and minimal sounds. Deborah has been smashing stages across the globe with her heavy & groovy music.
5 reasons why you simply can't miss her performing live:
1. Deborah De Luca will be making her Indian debut this week. Previously she has performed across a number of major clubs, festival across the globe. You simply can't afford to miss the Italian techno/house stalwart's Indian debut! From a long time, the dance music community in India had been waiting for Deborah De Luca.
2. In 2018 she dropped her debut album called "TEN". Although every one of us has heard it online, but the vibe when she would dropping tunes from the album live would next level for sure.
3. Deborah De Luca's sets are full of her very own groovy edits & remixes. You never know she might have got something very special for her debut in India, maybe new collaboration or any new remix!
4. She will be performing in the country's three electrifying clubs such as Kitty Su Mumbai, Kitty Su Delhi & Kitty Ko Bangalore. Over the years, many underground gems have performed at the stunning Kitty Su. Kitty Su's clubs have a stunning ambience, plush interiors, top-notch food making the gig an unforgettable one!
5. Planning for a weekend party? There could be no other party amazing than this! Get ready for a massive weekend party with Deborah's hard-hitting infectious groovy productions & floor-filling bangers.
Kitty Su & Paradox present Deborah De Luca India Tour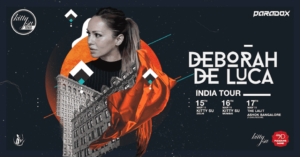 Paradox & Kitty Su have been bringing down a number of underground music gems to India and this week they are all set to host the one and only Deborah De Luca for a massive 3 city tour. Folks, if she is performing in your city next weekend then make sure you don't miss the gig! Make sure, you get your passes here!
Chetan Dahake