There's a long list of artists we would love to see in India. Over the years, India has become a hotspot electronic music. A number of big names such as Tiesto, Axwell & Ingrosso, Nicky Romero, Skrillex & more have performed in India on various occasions. As the love for electronic music continues to grow in India, here's the list of some of the world's biggest electronic music talents we would love to witness them live.
RL Grime
It is no secret that Indian electronic music fans have been waiting for RL Grime to come to India for a while now. The American trap, grime and bass producer released his album Nova this year, which was well received by his fans in India. We hope he includes India in his future tours.
Ekali
Babylon producer Nathan Shaw, better known as Ekali is also among the artists we would love to see performing in India. Ekali has been releasing hit records one after the other and he's definitely one to watch!
Sam Gellaitry
Scottish producer Sam Gellaitry has been making waves in the music industry since he was 17 years old. He has performed at events such as Boiler Room, Coachella, Bestival among others. We'd love to see him perform here in India.
Medasin
Medasin music has recently become insanely popular. He had started producing at the age 12 and started getting popular after his remixes on soundcloud. His sound is unique and we'd love to see him perform here!
Rüfüs Du Sol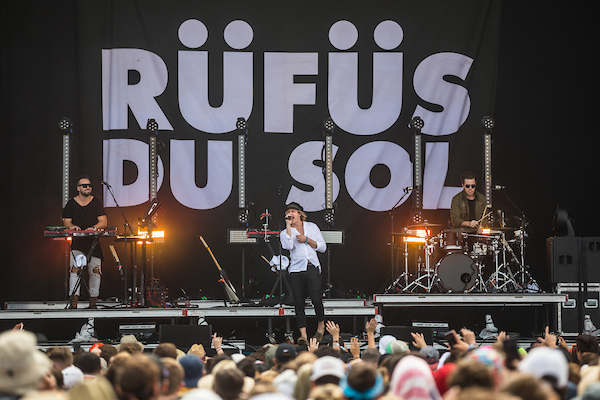 Rufus Du Sol is an alternative dance music trio from Sydney. Their recent album Solace was one of our favorites from this year. They're yet to perform in India and we'd love it if they come here sooner than later!
Kaytranada
Canadian DJ and record producer Kaytranada is a treat to watch when he's performing. He has toured over 50 cities all around the world but hasn't performed in India yet. We'd love to have him here in 2019!
Amelie Lens
Belgian DJ and record producer Amelie Lens is a techno artist that we want to watch performing in India next year. She has toured Europe and the USA extensively in the past, but has performed in India.
Slumberjack
Australian duo Slumberjack broke into the scene back in 2014 and have been killing it since then. They have quite a fan following here in India and we'd love to watch them play here!
Calvin Harris
There have been various rumors in the past about Calvin Harris touring India, but they never turned out to be the reality. Calvin Harris' fans in India have been waiting for him to come down here and perform and we hope that happens soon!
Jauz
Sam Vogel, better known by his stage name Jauz is another artist the Indian electronic music enthusiasts are dying to see in India. He started his career as Jauz back in 1023 and has performed at venues all across the world since then. We hope to see him in India soon!
amelia lensCalvin HarrisEKALIjauzkaytranadamedasinRL Grimesam gellaitryslumberjack